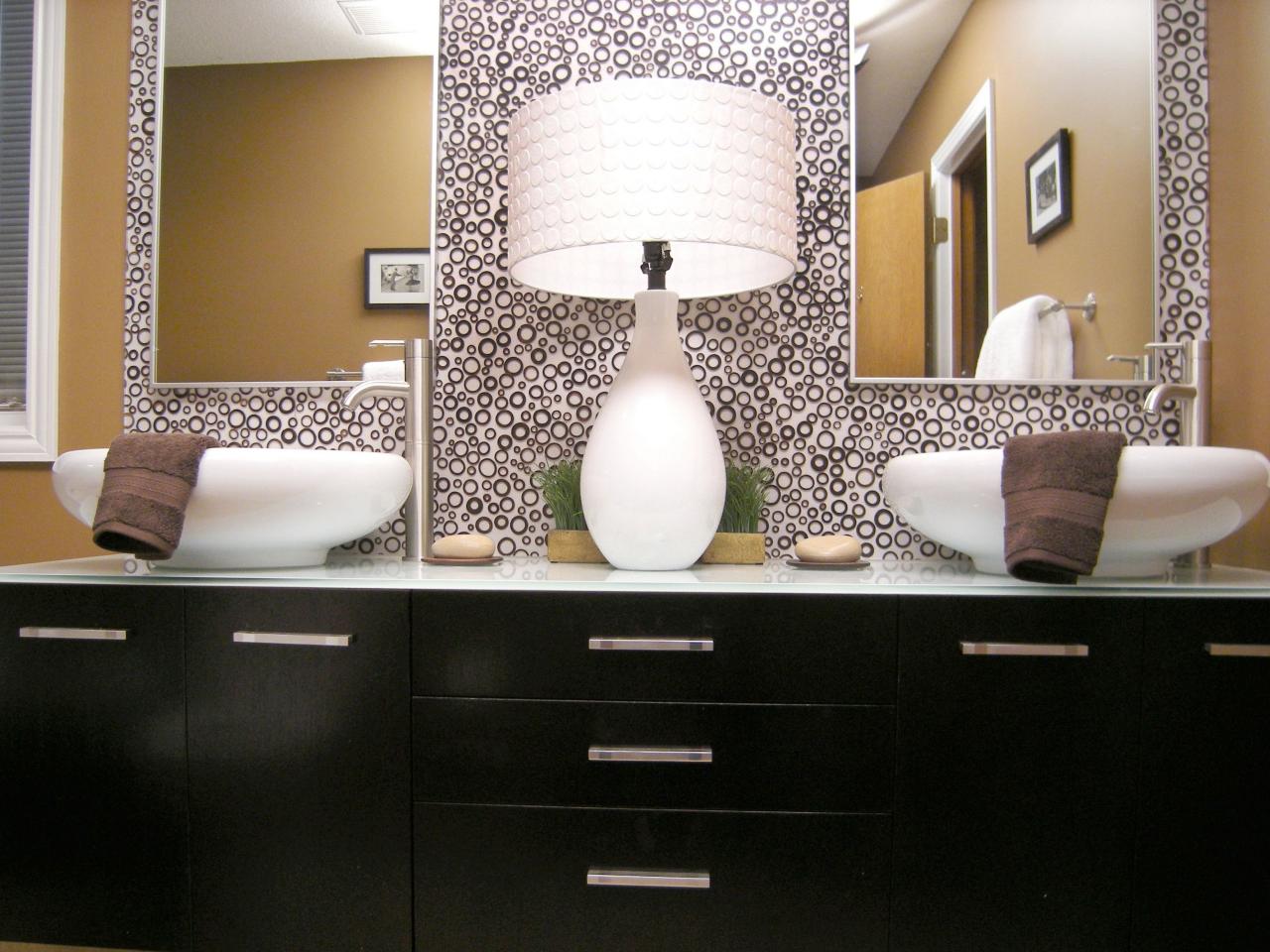 There are an endless number of ways to design a bathroom, from creating a layout to choosing colors and fixtures. When it comes to decor, mirrors are a necessity in the bathroom — but that doesn't mean they have to be basic or lack style.
Whether you're looking to redecorate your entire bathroom or just want to update your style with an eye-catching piece, we have plenty of bathroom mirror ideas to get you inspired.
Enhance your bathroom décor to match your style.
The vanity mirror TV combines an ultra-thin LED ingeniously crafted into a large mirror. They are plug-and-play, meaning you can unpack and get it setup within minutes! There is no easier way to upgrade the décor of your already existing bathroom, or complete the style of your bathroom under construction. The TVs come with waterproof remotes, so you can operate the TV from anywhere in your bathroom, including a tub, shower, or Jacuzzi without worrying about getting it wet.
Double It
Create a look that's twice as stunning by duplicating the style two (or even three) times. This is most commonly done over double sinks, but multiple mirrors could be used over a long single-sink vanity as an alternative to one large mirror.
Be Unique
One of our favorite bathroom mirror ideas is choosing an unconventional shape is an easy and effective way to make a statement in any size or style bathroom. Many vintage styles offer interesting shapes and intricate designs. It's the perfect way to add a statement piece to your bathroom without adding unnecessary accessories that clutter the room.
Mix and Match
Gather different sizes and/or styles of mirrors and hang them in a gallery-wall-style arrangement. Be sure to vary the mirrors so that they complement instead of compete against one another. Keep them all on one wall, or you'll risk a funhouse effect.
High End Italian Mirrored Bathroom Vanity
We love the elegance and consistency brought about by this design from Nellavetrina. It is a spacious bathroom and adding the mirrored bathroom vanity gives it a lot of class and elegance. Not to mention, the perfect choice for white and elongated vase accessories to balance the regular shape of the mirror, sink and storage that compose the bathroom vanity.
Reclaimed Wooden Mirrored Bathroom Vanity
In a rustic and country-ish design is this Reclaimed Wooden Mirrored Bathroom Vanity from Groovexi. The use of mirrors for the vanity breaks the monotonous colors that we see in this bathroom. The walls are neat and the accessories, explicit.
Sizing the Mirror Above Your Bathroom Vanity
No bathroom is complete without a mirror for visual effect. The mirror plays a key part in our daily grooming like shaving, applying makeup, and styling our hair, and it is one of the last things we look at before going out.
Getting the right one to suit our needs is an art in itself. Here is a quick guide to help you choose the right-sized mirror for your bathroom.
What Size Mirror Should I Hang Over the Sink?
The mirror's size is usually determined by the length of your vanity's countertop. Designers usually choose mirrors that are 2 to 4 inches narrower than the vanity (which consists of the sink, its counter, and its surrounding storage).
Of course, the size of the vanity depends on the size of the bathroom. Large master bathrooms will often utilize a double sink vanity, while in smaller powder rooms, a single vanity is more fitting. Narrow vanities are best suited for small bathrooms and usually consist of a sink only. A large bathroom space can consist of a single or double vanity that can occupy the whole length of the wall. A double vanity comes with two sinks, a counter, and storage underneath.
Measure Your Space
Take measurements of either the sink or the entire vanity and write them down. Don't forget to write down the height of the wall where you'll hang the mirror. As a rule, the mirror should measure several inches less than the vanity or sink area.
For example, if you've chosen a 48″ single sink vanity, you will want to select a mirror thats width (frame included) doesn't exceed 48 inches. To make sure the mirror doesn't overpower the room, aim for 42-44 inches total.
Some people may choose a mirror that goes to the very edge of the vanity. This is okay, but you do not want it to exceed the width of the vanity.
Center the mirror directly above the sink.
Which Shape of Mirror Looks Best?
Mirrors come in all shapes, finishes, and sizes. As they say, your imagination is the only limit.
More traditional remodelers may choose something rectangular or oval with a style that matches the rest of the room.
You can have mirrors cut or built-in to fit perfectly into the space, utilizing the same molding or surrounding tile for a custom look.
Modern homeowners will likely choose something sleek and minimal (maybe even frameless) and may opt for new technologies, like built-in lights or even mirrors that display the day's weather forecast.
Creative types might choose a funky color or ornate shape to add interest and whimsy to their remodel.
Frame or no frame? Frameless mirrors are a sleek design option if you don't want a heavy border around the reflection.