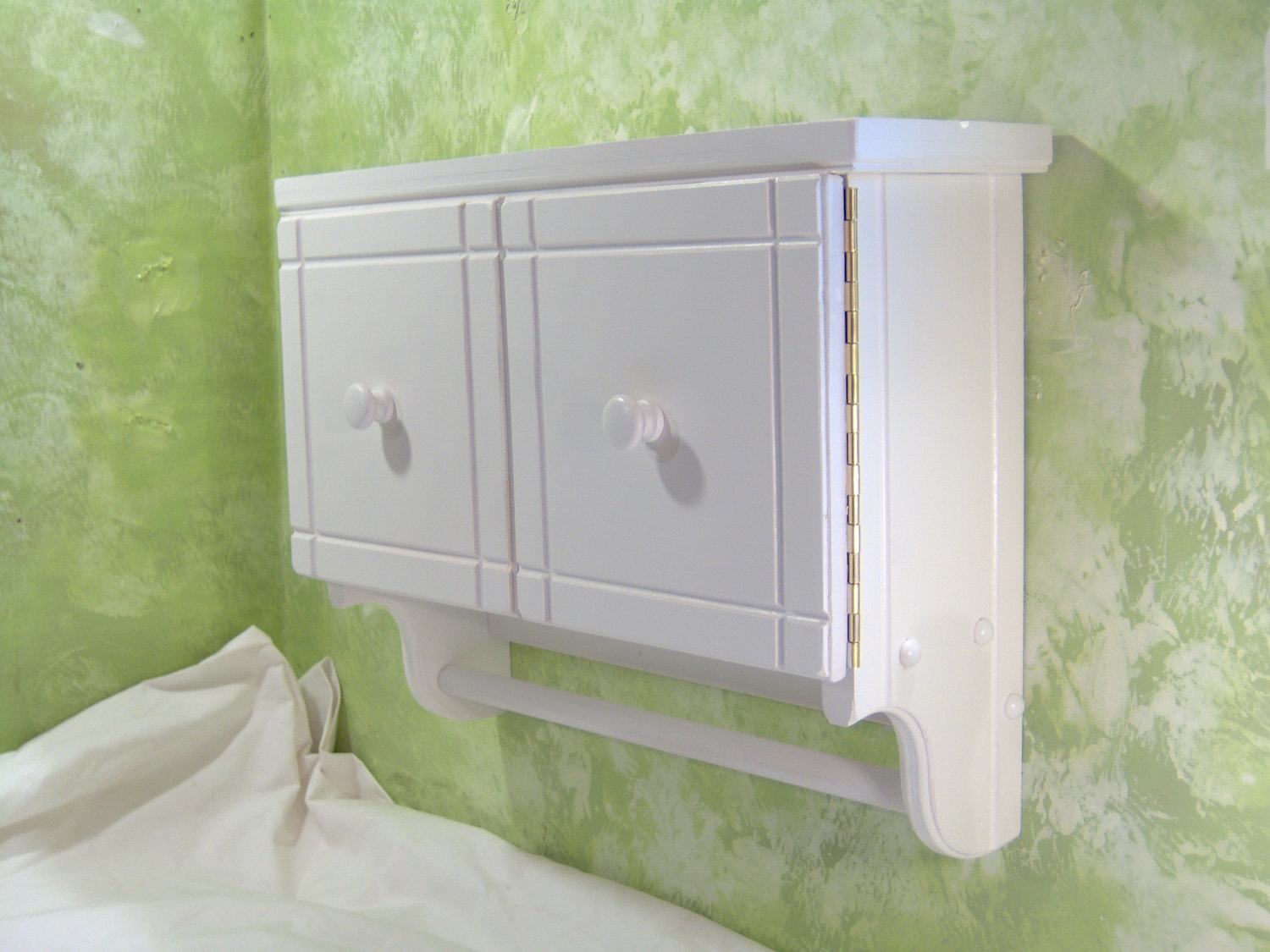 With space saving, style, and affordability in mind, we make sure our products have the versatility to meet every possible bathroom need and desire imaginable.  This is why we carry a wide selection of wall mirror cabinets.
Our products from Premier are the highest quality on the market.  We carry a number of Premier bathroom products, like the Premier White Bathroom Mirror with a one door cabinet.  This wall mirror cabinet has a right handed door that opens to an expansive shelf.  It also contains a canopy light.  The inset light illuminates your bathroom with a 20 watt light that can be turned on by an easy to find pull switch.  This wall mirror cabinet looks very comfortable with many of our other stylish products like our tall boys, several toilets, vanities, and laundry baskets.
If you need just a little more space, and require a fair amount of amenities and luxury, take a look below at our Phoenix Double Aluminum Backlit Illuminated Bathroom Wall Mirror Cabinet.  It's 600mm x 800mm.  Many of our products are designed with luxury combined with convenience in mind.  This product is a wonderful example.  It comes with a European shaver socket, safety glass shelves, a pull cord for an interior light that flickers just the right amount of ambient light during those times when you don't want to be blinded and need to use the bathroom.
Providing additional storage our Bathroom Wall Cabinet range offers a hugh variety of tradiional or modern designs. The humble storage cabinets has changed over the generations and are available in white black silver and many other colour options and sizes to suit any size bathroom. The perfect complement to shaving, doing your make up, your morning routine or unwinding after a long day, bathroom wall cabinets are an essential addition to your basin or vanity unit with their integral mirrors and internal shelving. We have a great choice of white or black wall cabinets too choose from.
We never really realise the wealth of benefits that come with a bathroom wall cabinet until we invest in one.
When developing your bathroom suite, storage can take second place to aesthetics and sometimes it's not until the bathroom is finished and in full use that we realise a bathroom wall cabinet may have been a well thought out investment.
The Perfect Bathroom Investment
Fortunately, it's not always too late to add a bathroom wall cabinet to your bathroom suite, increasing the functionality of your suit with a simple but effective style complement.
Why Install a Bath Wall Cabinet?
When it comes to wall cabinetry, the bathroom wall cabinet is certainly one of the most popular options, and for good reason. Bathrooms tend to be smaller, cramped spaces where innovative and attractive storage solutions are welcomed and embraced. The bath wall cabinet is the perfect solution. A quality cabinet hung over the John looks good, holds and hides toilet paper, toiletries, and the like, and has a bar across the bottom that doubles as a convenient towel rack as well.
Talk to a Cabinetry Contractor about Designing the Perfect Cabinetry for You
Whether you're thinking about replacing your kitchen cabinets, installing a bath wall cabinet in your water closet, or installing cabinets elsewhere in your home, talk to a contractor experienced in cabinet installation and sales about what is going to be the right cabinetry choice for you. From custom made hardwood cabinetry to industrial type steel cabinetry for garages and workshops, there's a cabinet solution out there that will help you to organize and beautify just about any space in your home.
Bathroom Wall Cabinets with or with out mirror
When developing large family bathroom suites, more often than not, there will be plenty of wall space for you to add a functional storage solution, maybe even a tall bathroom cabinet or bathroom tall boy for maximum storage for towels and other substantial products such as bleaches and spare toilet rolls.
Bathroom Wall Cabinets for En-Suites and Cloakroom Suites
If there is ever a bathroom suite in need of additional storage space it is en-suites and cloakroom bathroom suites, both of which are left with the responsibility to house many of the products and features of a family bathroom within a compact space.
In order to make the most of the space within smaller bathrooms, slimline bathroom wall cabinets are the perfect solution to store your toothbrushes, shampoos and moisturisers.
The Wall Cabinet 40 from Svedbergs beautifully marries contemporary minimalist chic with unrivaled functionality, combining internal glass shelving, a soft closing door and a stylish choice of finishes.
Similarly, the Twilight Flower Black Wall Box from Jax Bathrooms delivers a wealth of function within its compact dimensions, delivering an ultra slimline cabinet with soft closing hinges and a unique floral finish.
Wall Mounted Bathroom Cabinets
If you need to add storage to your bathroom but are limited on floor space, then adding a bathroom wall cabinet is a great solution to your problem.
These bathroom wall storage cabinets make it easy to store items like hand towels, wash cloths, toilet paper, guest toiletries, and much more. Beyond functional storage, they're also a stylish décor piece that can help bring new life to any bathroom. Whether you're completely remodeling your bathroom or only looking to add this one piece, adding bathroom wall cabinets is always a great decision.
If you're trying to create a simple and elegant look in your bathroom, you can't go wrong with adding white cabinetry throughout the space. Choose a traditional white bathroom vanity with plenty of storage space below the counter along with a white bathroom wall cabinet for convenient storage of bathroom accessories. To find the best fit for your bathroom, use the left hand navigation to filter the selection to white finish cabinets only. You'll love the way your new bathroom wall storage cabinets look in your home and your new found storage space too!
For those customers looking to create a bathroom with gray tones, we make it easy to find bathroom wall cabinets in this trendy color scheme. We sell gray wall cabinets with double cabinet doors, single cabinet doors and even wall cabinets designed to fit in the corners of the bathroom. The different varieties give you the opportunity to maximize space in your new bathroom. Once complete, you'll be able to relax in your tranquil and organized bathroom. It'll feel like you're in a world class spa, all thanks to new bathroom wall cabinets.